3 Steps to Improve the Visitor Sentiment of Your Destination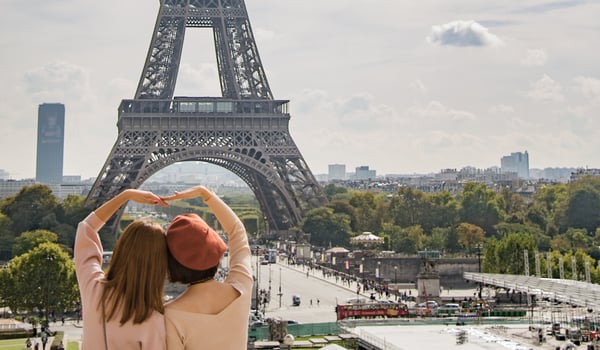 Hotels, restaurants, museums and retail shops each play a key role in a destination's brand reputation. When a hotel is known for their stellar reputation, they contribute to the overall improvement and reputation of the destination. The Italian region of Puglia, which has boosted their reputation and welcomed a surge of visitors in recent years, has developed a winning strategy for involving operators in 3 simple steps. Pugliapromozione has taken advantage of the Travel Appeal Destination Dashboard in a completely new and strategic way. With the Report tool, users can generate customized, automatic reports in just a few minutes to regain control over their digital image.
Google bridges the gap with the vacation rental industry


Google could soon become a key player in the vacation rental industry, directly competing against Airbnb and Booking.com. Vacasa, one of the largest vacation rental sites in the United States, will add its 14,000th property on Google Hotel Finder. By partnering with Google, private houses will be shown on the map alongside hotels. When a user clicks to book, he or she will be redirected to Vacasa to complete their reservation.
Prince Harry Enters the Global Tourism Sector




"Travel as a catalyst for good. Transforming the future of travel for everyone." Travalyst, an initiative launched by Prince Harry of England, is the latest player in global and sustainable tourism. This royal project includes strategic partnerships with TripAdvisor, Ctrip, Booking.com, Skyscanner and Visa. "We want to be the driving force that paves a new way to travel, helping everyone explore our world in a way that protects both people and places, and secures a positive future for destinations and local communities for generations to come." Sustainable tourism is not only an industry trend, but a critical source of revenue as it's expected to grow by 10% over the next four years and reach 340 billion dollars in revenue.
The Upside of Hit and Run Tourism



Many DMOs and destination marketing experts fear the so-called "hit and run" tourism, but there may be an upside. Destinations recording low-to-average length of stays are now being recognized as successful. Their capacity for mass tourism flows showcase their ability to welcome large amounts of visitors and provide services in a variety of sectors, from hospitality and food and beverage to attractions and retail shopping.