Fundamental information to make informed decisions and climb the ranking

Knowing your strengths and weaknesses is fundamental when deciding your next investments, improving your reputation and exceeding your competitors.



Strong and weak points identified in just minutes!

The Travel Appeal Dashboard helps you discover the information needed to make informed decisions. Immediately delve into your clients mind; know what they thought about the breakfast, employees' attitudes and the Wi-Fi connection. Find out which are the most discussed topics and trends.
Our specialized analysis allows you to immediately identify the most relevant information for your business. Our algorithm classifies content in specific categories which differ for every type of establishment: the topics highlighted by a restaurant are different from those collected for a hotel or museum.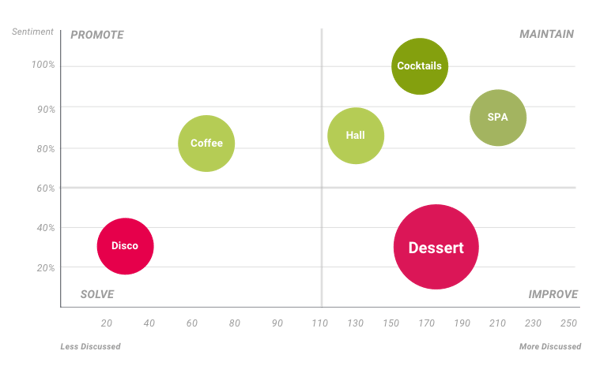 The couches are too old, the cappuccino too cold or the guy at the reception too bold?
Improve every aspect of your business to reach the highest quality, make your clients happier and increase your bottom line.